Robotization and automation of production
Systems of Industrial Automation - the official authorized partner TM Robot (Taiwan)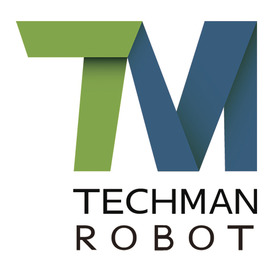 Techman Robot has achieved outstanding results after four years of entering the market with the support from our parent company Quant Storage Inc., and also Quanta Group's mass global resources. Quanta Group is founded in 1988, it is the world's largest notebook manufacturer. In recent years, they have become a part of Apple's supply chain that is exclusively involved in the production and assembly of Apple Watch and MacBook. No matter the automation challenge, Techman Robot is determined to make a difference for businesses and their people.
"SYSTEMS of INDUSTRIAL AUTOMATION" are an authorized partner of TM Robot in the Republic of Belarus.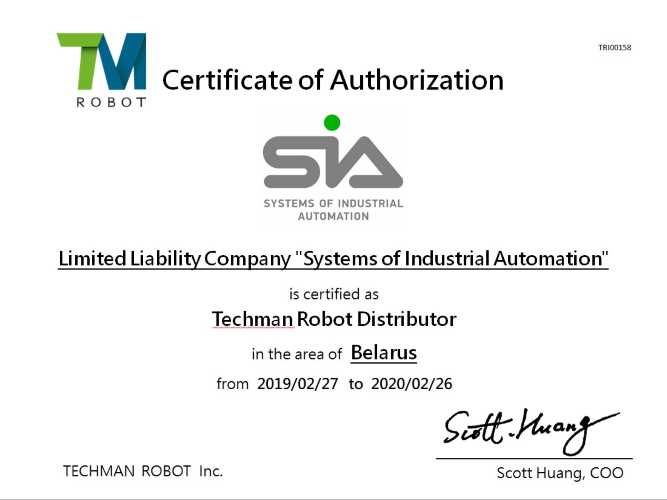 THE COLLABORATIVE ROBOT FAMILY
Improve the overall performance of your manufacturing and assembly lines with the TM Robot Series, a family of collaborative robotic arms with built-in robot vision systems.
Our cobots can support payloads ranging from regular to heavy loads.
Smart, simple, and safe
TM Robot Series helps establish a harmonious work environment where humans and machines collaborate and excel.
The light payload series is represented by the TM5-700 and TM5-900.
TM5-700 / Workspace - 700 mm. / Payload - 6 kg.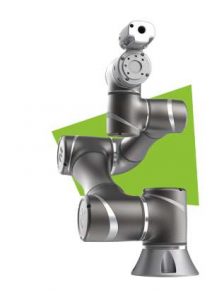 TM5-900 / Workspace - 900 мм. / Payload - 4 кг.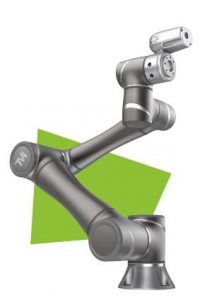 A series of medium and heavy payloads are models TM-12 and TM-14.
TM12 / Workspace - 1300 мм. / Payload - 12 кг.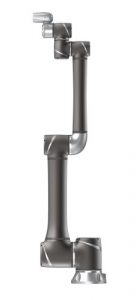 TM14 / Workspace - 1100 мм. / Payload - 14 кг.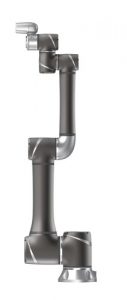 TM12 and TM14 are large payloads with extended reach.
Like TM5, the new advanced technology robots are easy to deploy, highly flexible, maintenance-free, and provide a high-performance solution for automating production.
© A. Rakovich. Системы промышленной автоматизации / Systems of industrial automation