Robotization and automation of production
INDUSTRIAL ROBOTICS LABORATORY SIA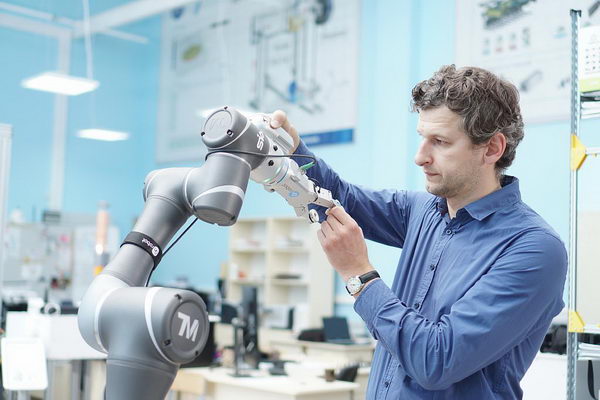 In recent years a serious problem in a number of manufactures has clearly distinguished itself and prompted to seek a solution:
- the industrial automation and robotics pace of development has outstripped the educational system capacity of the Republic of Belarus.
As a result: shortage of specialists, weak equipment and facilities provision for training courses on the subject, outdated materials, high cost of foreign technical solutions installation and maintenance.
In joining efforts with Open Joint-Stock Company "Савушкин продукт", Brest State Technical University and system integrator "Systems of industrial automation" the following solution has been developed and implemented: The industrial robotics and production automation competence centre on the basis of the Brest State Technical University together with the system integrator and the client has been established.
15th January 2019 Industrial robotics laboratory was opened (Brest).
In our laboratory we elaborate design documentation, create 3D model of working product, calculate a project budget, assemble equipment and facilities, program, implement starting-and-adjustment process and staff training. Goals and objectives of the Laboratory:
Use of modern technologies in educational process
Building of close linkages between educational and production processes.
Project-based-learning: mixed teams of IT-specialists and design engineers carry out thematic projects for production purposes.
© A. Rakovich. Системы промышленной автоматизации / Systems of industrial automation