Robotization and automation of production
SIA - official partner in the Republic of Belarus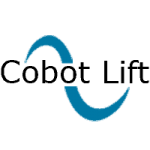 Cobot Lift is a born global company with headquarters situated in Slagelse, Denmark. We help companies take full advantage of the benefits of collaborative robots: Full automation, easy to use, mobile, cost effective and safe use alongside human workers. Our system is highly flexible and simple enough to be programmed and operating without the need for engineers, helping speed development and affordably automating processes.
Our vision is to be a leading collaborative lifting company, and we strive to offer our customers innovative solutions with true Plug & Play functionality.
We offer two solutions for any kind of products you are lifting. Stationary Cobot Lift is like a robotic base for Cobots mounted on the floor. It boosts cobots' payload from 10 to 45 kg and is ideal for a collaborative palletizing and depalletizing, or pick & place tasks.
Mobile Cobot Lift integrates robot, controller, teach pendant, vacuum tube and pump and also crane in a single unit for maximum flexibility and mobility, resulting in less footprint at your factory floor.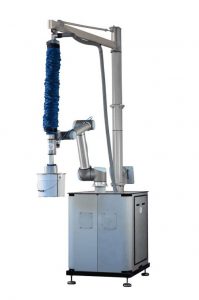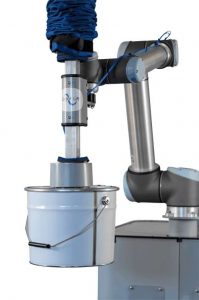 © A. Rakovich. Системы промышленной автоматизации / Systems of industrial automation