Robotization and automation of production
SIA - official partner in the Republic of Belarus

Robotize is a leading and innovative manufacturer of collaborative robot solutions based in Lyngby, Denmark. We are highly specialized in the design and manufacture of collaborative Self Driving Vehicles for internal pallet transport in factories and warehouses.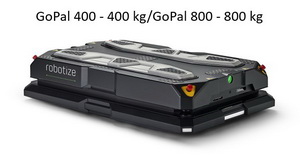 Robotize makes advanced internal logistics safe and simple.
The GoPal family offers a comprehensive range of fully approved collaborative robot solutions which will facilitate your internal transport of palletized goods.

GoPal robot solutions let you automate pallet transport and collect all the data you need to optimize internal transport. Best of all, they can be integrated with your current ERP/WMS systems and do not require significant changes to your buildings or workflows.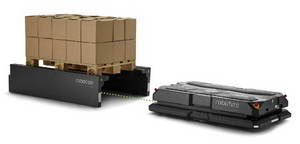 Pick-up and delivery
A GoPal solution always uses GoPal Pallet Stations as pick-up, delivery and transit points. The solution is configured with the number of GoPal Pallet Stations that best suits transport needs in the facility. GoPal Pallet Stations can be delivered in different configurations, stand-alone or with a conveyer belt interface.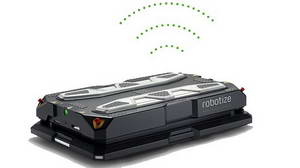 Reporting/data collection
Data on all aspects of both individual robot and system performance is collected and logged in the GoControl computer for use in connection with future optimisation, troubleshooting and servicing. This extensive data collection provides invaluable insight into the current state of your company's internal transport and its future needs.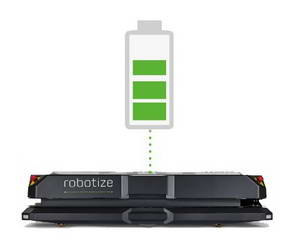 Automatic battery charging
GoPal uses modern LiFePO4 battery technology, which allows for both fast and partial charging – without costly employee involvement and installation of ventilated charging stations. Robots are charged automatically when it best fits their work schedule to ensure that there is always a GoPal ready and available to get the job done – even in facilities that operate 24/7.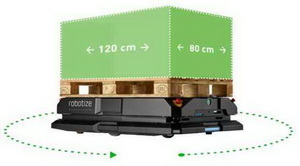 Agile navigation
The footprint of a GoPal robot is only slightly larger than the pallet it carries. This makes GoPal much more compact and manoeuvrable than similar mobile robots, which is essential if your facility's working spaces and transport lanes are optimized for pallet jacks. With its small size and turn radius, the GoPal needs more or less the same space to operate as an employee with a pallet jack. Only an extra 5-10 cm of free space is needed to prevent sensors from initiating emergency stops.
© A. Rakovich. Системы промышленной автоматизации / Systems of industrial automation